Zipp 808 NSW
As the inaugural wheelset in the Zipp NSW Series, Zipp 808 NSW Carbon Clincher offers a groundbreaking rim shape with greater aerodynamic efficiency and reduced side force as well as a new hubset for increased durability and less drag. Combining low drag performance with stable handling is our mission, because speed without control, is useless.
Hire the Zipp 808 wheelset
*all bookings are subject to a £250 security deposit which will refunded upon return of the wheels.
HOW DOES IT WORK?
Pick the date you would like your wheels delivered.
Pay for your rental.
Settle the security deposit 7 days before your rental.
Wheels will be delivered on the first day of your rental.
Fit them to your bike and away you go!
DELIvERY & COLLECTION
We will arrange for your chosen wheels to be delivered on the first day of your hire. Your wheels will arrive safely boxed up with protective packaging.
Please keep the box and its packing safe as you will need this to package the wheels back up.
On the last day of your hire we will arrange for the wheels to be picked up from you. Please have them packed up and ready to go.
Dont worry all delivery and collection costs are included in the price.
808 FRONT WHEEL HIRE COSTS
The 808 NSW, with a rim depth of 82mm, is designed for triathletes, time trialists or any cyclist looking for increased speed and stability.
The 808 NSW leverages Zipp's advanced technologies for tangible gains in aerodynamic efficiency and stability. The 808 NSW provides a 3-4 watt savings compared with the bench mark for excellence, the 808 Firecrest, which means an estimated 90 seconds at 40km per hour over 112 mile (180.25km) Ironman® -distance.
The 808 NSW Carbon Clincher Tubeless allows you to run tubeless or traditional clinchers. The benefits of tubeless include superior flat protection, the ability to run lower pressures, and a smoother ride with high cornering grip and low rolling resistance.
Showstopper™ is a complimenting pairing of a directional, molded-in, texture with silicon carbide particles suspended in the surface resin.
Sawtooth dimple design consists of 12 nodes that are specifically clocked to start aerodynamic shearing at a rate of 50hz at a rider speed of 20mph.
Zipp's ImPress™ graphics technology, which prints graphics directly on the wheel, to help allow the dimples to do what they were design to do – help control vortex shedding, the rate at which air sheds off the wheel. Managing this is crucial to stability. ImPress graphics also give NSW a distinctive stealthy look.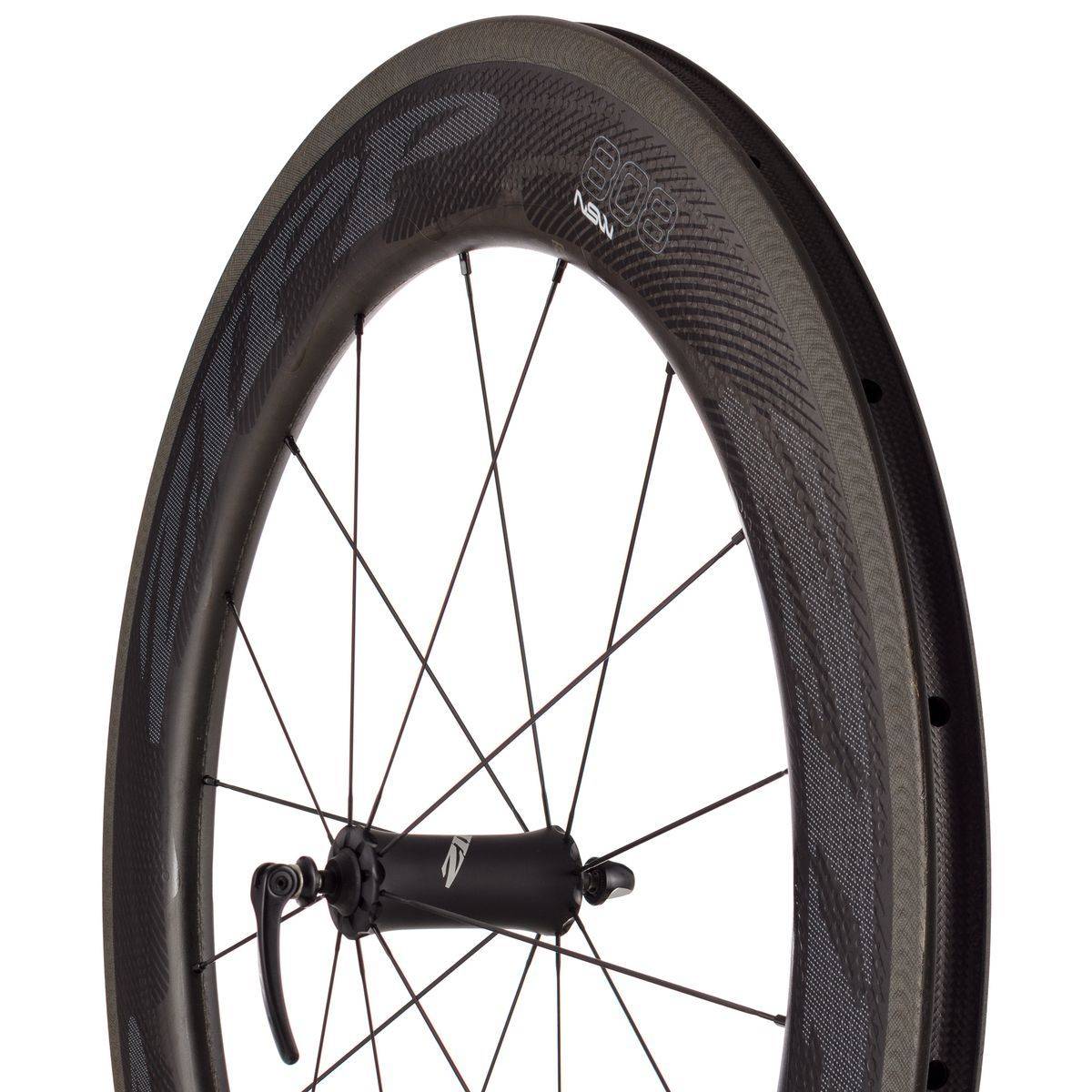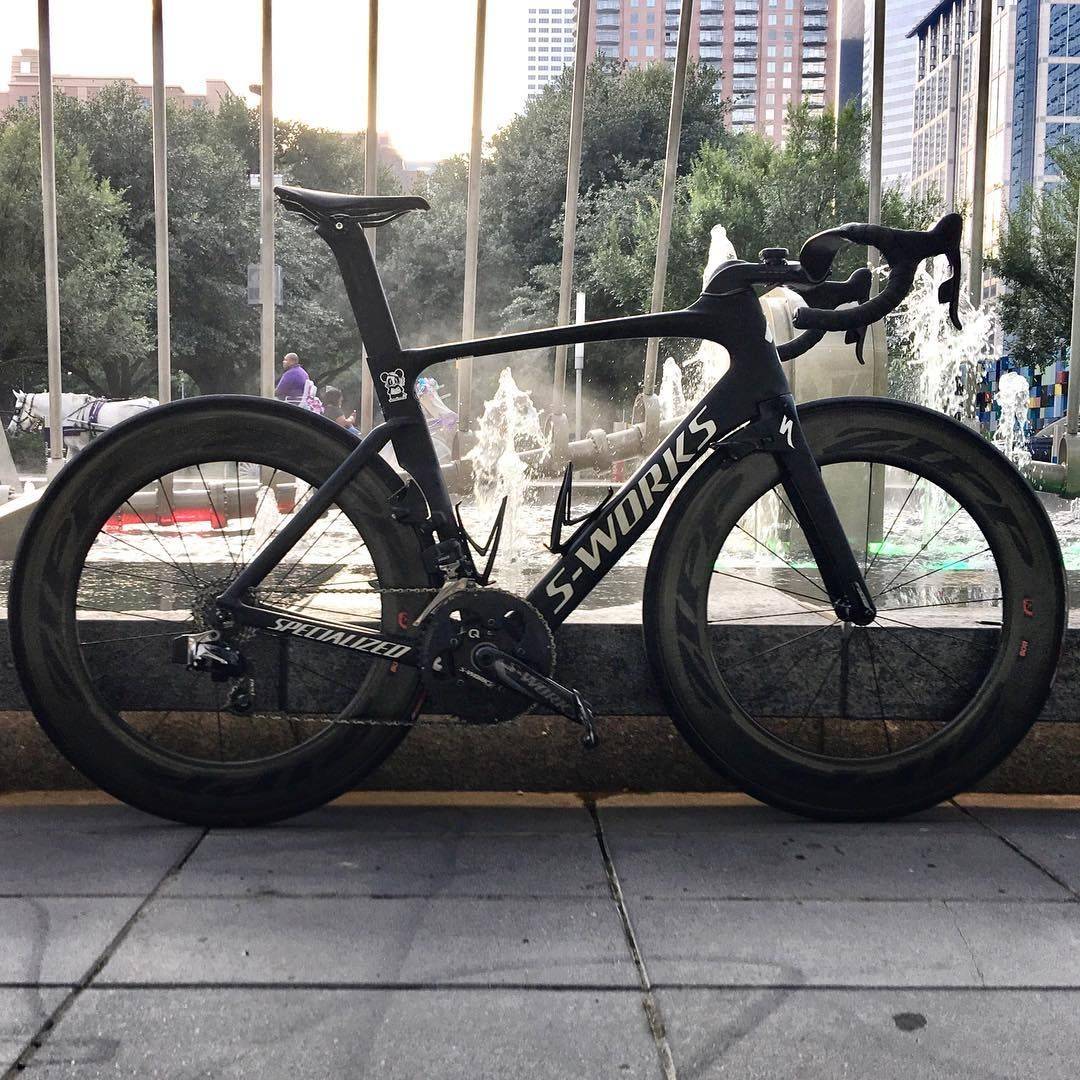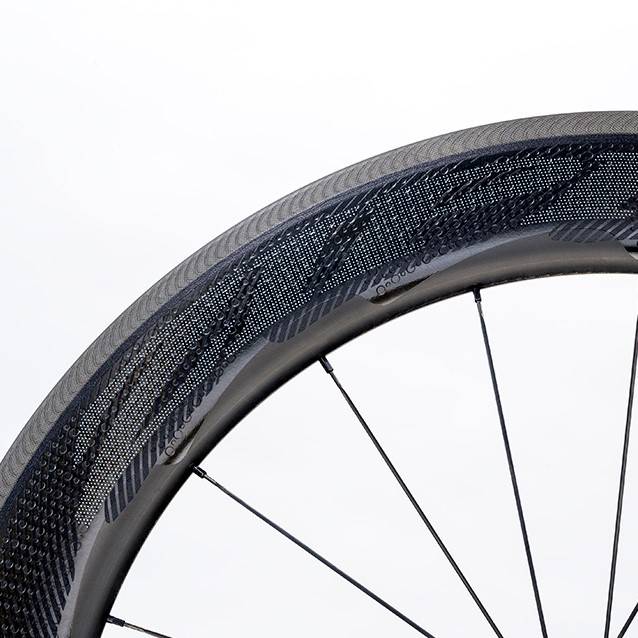 ZIPP 808 NSW Wheelset (RRP £2,600)
Lightweight Titanium Skewers
Shimano/Sram compatible 11/28 cassette
Fitting instructions and return instructions