Tacx NEO
This premium direct drive trainer is the pinnacle of indoor cycling.
On top of immersive features like Road feel, Dynamic Inertia and Descent simulation, this bike trainer is the most silent, realistic and accurate trainer available..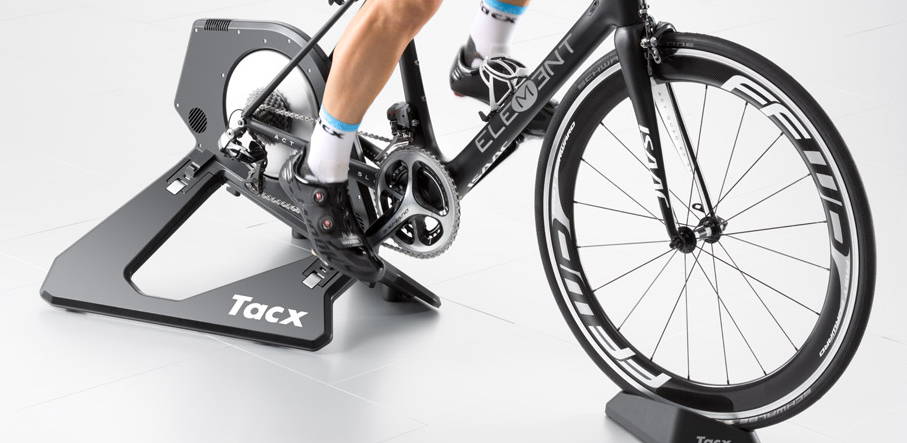 Extremely Quiet
Definitely the most silent trainer available. The NEO Smart has revolutionised the market by creating something that was perceived impossible: a completely silent trainer.
Accurate & Reliable
The Tacx NEO smart measures your power with incredible precision, making sure your data is accurate and reliable. This smart trainer is the only trainer that doesn't require a calibration process.
Ride Feel
Dynamic inertia is developed to control the mass inertia (ride feel) as realistic as possible. In contrast to the mass inerita of a flywheel, Dynamic inertia compensates for weight, speed and angle of inclination. This ensures the most realistic and smooth ride feel.
Suitable cassettes: <2018: Various Shimano, SRAM & Campagnolo cassettes , >2018: Shimano & SRAM: 8 t/m 11 speed. Campagnolo body sold separately
Suitable axles: Width of rear fork: Race 130mm, MTB 135mm. Adapters for other widths available
Max. power (40 km/h)2200 Watt
Max. slope: 25%
Simulation of descent: Yes
Max. torque: 85Nm
Max. brake force: 250N
Flywheel: Virtual
Mass inertia: Variable to 125kg (275.6lbs)
Calibration: No calibration required
Footprint: (lxw)575×750mm (22.6×29.5in)
Height: 550mm (21.7in)
Weight: 21.5kg (47.3lbs)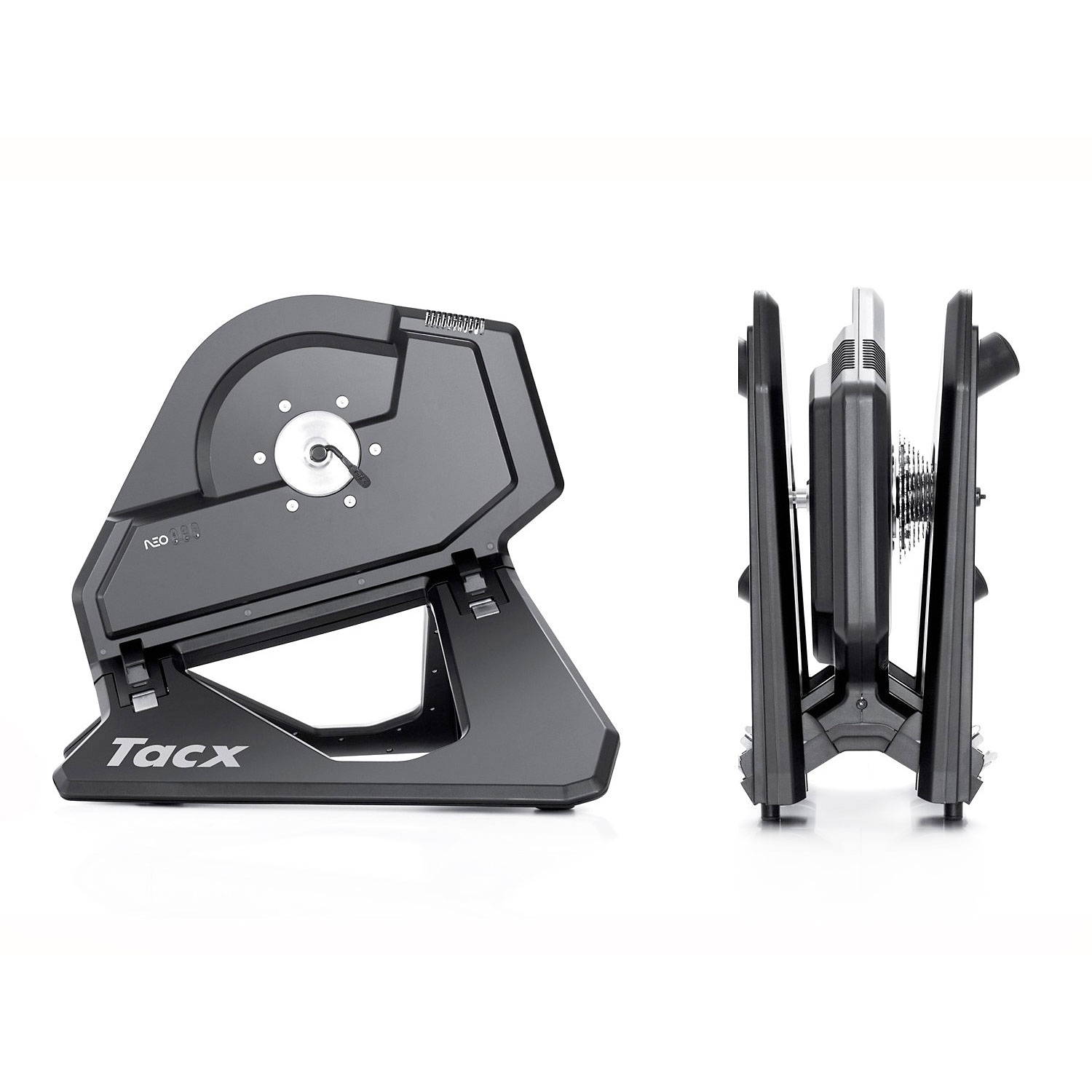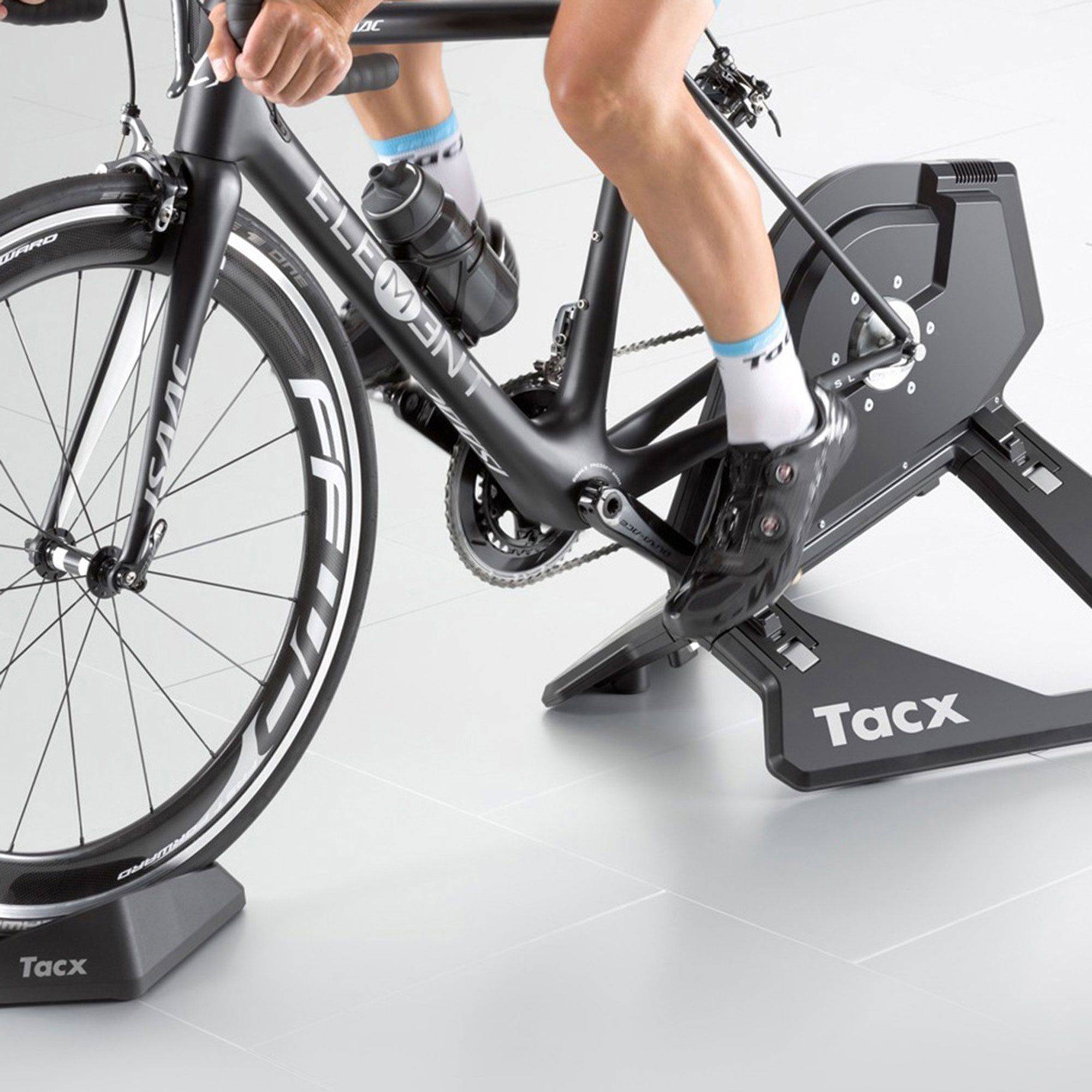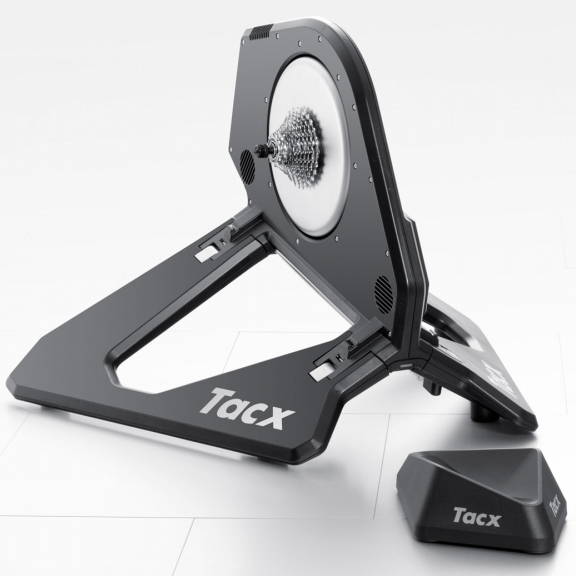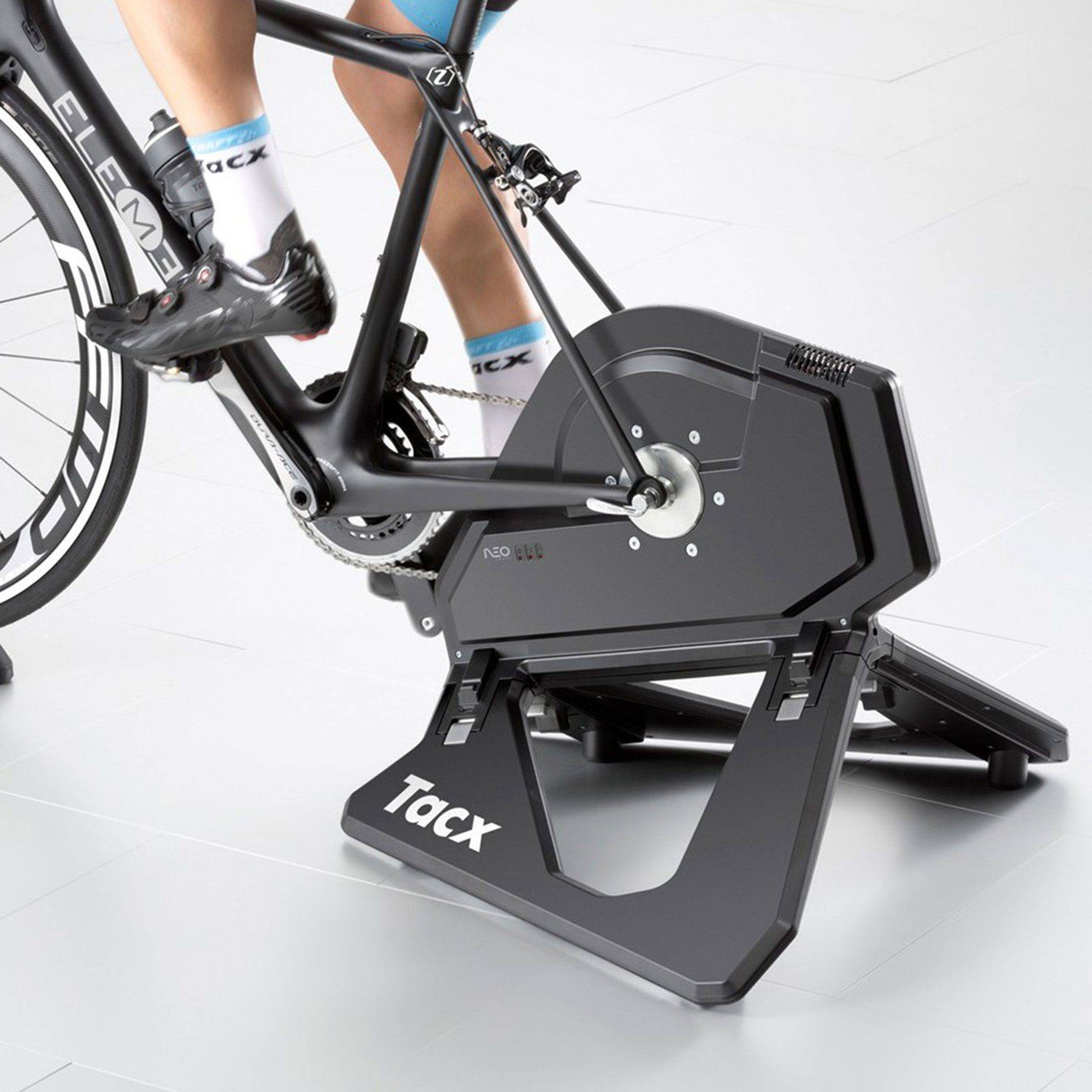 This premium direct drive trainer is the pinnacle of indoor cycling
Vital matrics. Measure speed, distance & power
Fitting instructions and return instructions
The longer you rent this turbo trainer for, the cheaper the monthly rental.
*all bookings are subject to a £100 security deposit which will refunded upon return of the trainer.
HOW DOES IT WORK?
Place your order online and pay for your first month's rental.
We will then invoice you for the security deposit (£100) and shipping (£20).
We will deliver the trainer to your nominated address.
Subsequent rent will be charged every month until the end of your chosen rental period.
Your rental will continue until you notify us that you wish to terminate the rental. We require at least 1 week's notice to terminate the rental.
DELIvERY & COLLECTION
We will arrange for your chosen trainer to be delivered on the first day of your hire. Your trainer will arrive safely boxed up with protective packaging.
Please keep the box and its packing safe as you will need this to package the trainer back up.
On the last day of your hire we will arrange for the trainer to be picked up from you. Please have the trainer packed up and ready to go.
Dont worry all delivery and collection costs are included in the price.